Vision
make compelling
connections
Welcome to Avia Labs, the Bay Area's
newest, all-electric life science lab space.
Here, innovative companies and their
teams will connect, collaborate, and
achieve life-changing breakthroughs. Let's
partner to bring your ideas to life and
your solutions to the world.
Our goal is to elevate your experience of life at work.
That's the idea behind the design of all our amenities—
and the inspiration for ElevateTM, our proprietary tenant
experience and services program.
Inviting lobby with coffee and bites
Conferencing space with reservable large and medium rooms
Onsite secure bike storage with showers
Bright, welcoming yoga studio with programming
Full featured fitness center and locker rooms
Outdoor third floor terrance with mountain views, catering, and prep space
Curated events, programming and services exclusively for our tenant partners, powered by Elevate.

Lab Space
Create the setting
for discovery
Our state-of-the-art life sciences lab
and office space is built with warm
shell infrastructure and flexible
floorplates ranging from 20,000 to
80,000 SF. Up to 315,000 SF Class A
space delivering in 2024.
Find Yours
Immediately adjacent to mass transit, San
Francisco International Airport, and three
highways, Avia Labs also offers secure parking
and biking facilities to smooth your commute.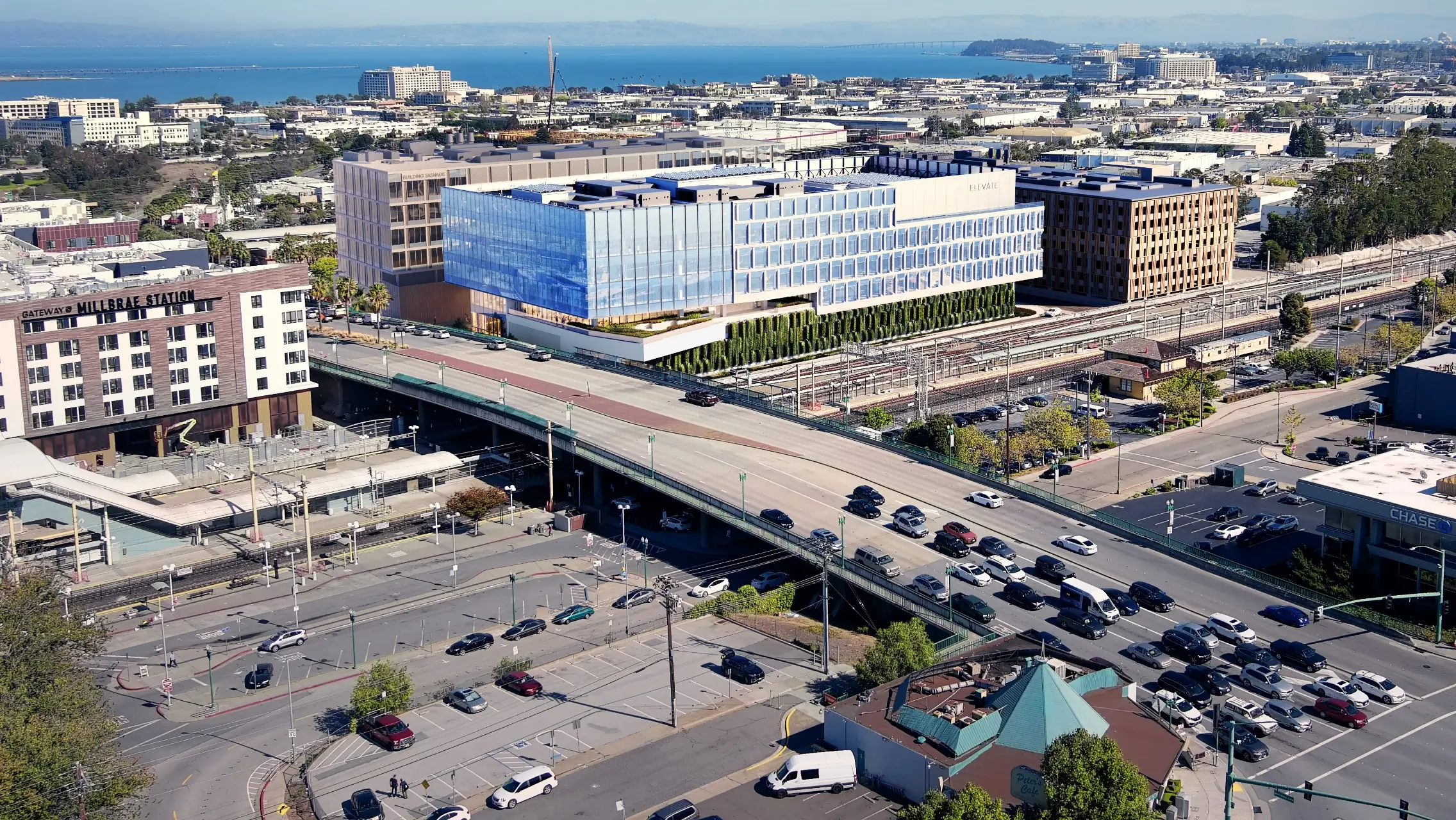 Structural capacity for heavy load,
vibration, and acoustics
Sustainable, redundant, all-
electric power
Back-of-house and mechanical
space for tenants

About
Building long-
term partnerships
Longfellow builds industry-leading life
science lab space across the world. And we
build relationships. With development
partners, investors, and especially with our
clients—you. Join us at Avia Labs.
Let's Partner